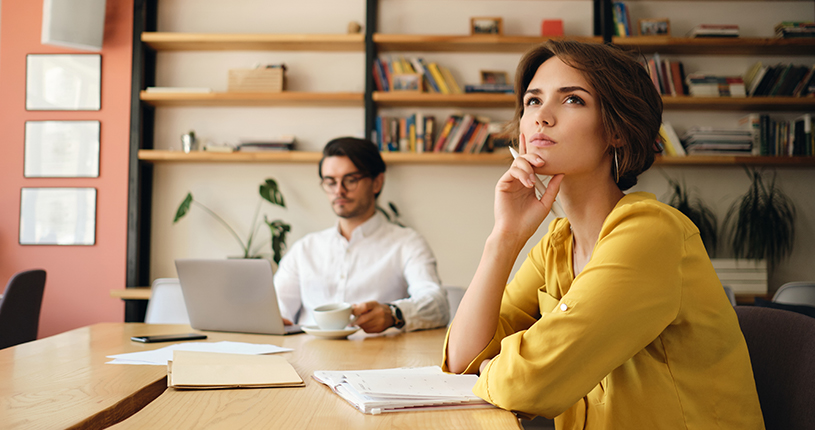 Before you find out how to write a synopsis, you need to understand what a synopsis is. In a nutshell, it is a brief description of a piece from the very beginning to the end. A synopsis may be mistakenly confused with a summary, but a synopsis contains plot details along with the ending. The main goal of a synopsis is to motivate the target audience to read, watch, purchase, or play something. Thus, it is important to understand that this document ought to cover a specific conflict and resolve a certain problem. A perfect paper will help the reader understand what the original story is about.
An academic synopsis is to summarize the main issues of the particular academic work and provide the reader with a preview of the aspects that will be under analysis. When working on this assignment, you will need to inform the audience about the story's plot, describe main characters, and provide a clear ending. Synopses can be written for various works, including articles, academic journals, books, movies, TV programs, etc. If you are unsure of how to write a synopsis, we recommend you study our guide as it contains valuable information about this paper type.
How to Format a Synopsis?
A typical synopsis is to be brief but informative. Usually, this paper contains 500-800 words. If it is an academic task, then you will need to follow the requirements of the citation style mentioned in the prompt. Most probably, you will need to use Arial or Times New Roman 12 font. If you are writing this paper for a publisher to check, you need to study their requirements before you start working on it.
How to Write a Synopsis?
Writing a synopsis is a quite challenging task as your time is to squeeze a long story into a 2-page paper. Evidently, you will need to revise your draft several times to get the best possible outcome. Below, you will find a list of steps that will help you organize the writing process:
Note down the main characters. First and foremost, you need to note down all the main characters to familiarize your audience with them. Pay attention that you have to focus only the most significant characters in your paper. Your reader ought to understand how the particular character is involved in the story. In addition to the brief description of the characters, you also need to tell about their motivation;
Provide the important plot twists. Next, you need to identify the narrative arc of your story. The best way to enlist the major plot issues in your paper is as follows:
Add the inciting incident. Make sure to state the central conflict of the story;
Major events that result in rising actions. Mention all the incidents that lead to the climax;
Provide a clear ending. This section of your synopsis has to tell the reader how the story ends bringing the plot and narrative arc together.
If you manage to list all the issues mentioned above in an effective manner, you will be able to create a perfect write-up. Your target audience will not only understand what the story is about but also enjoy reading your paper.
Identify the unique perspective of the story. You have to understand that publishers read multiple synopses every day. Some of them are pretty boring, whereas others are too confusing. If you want to make a good impression with your paper, you need to highlight the elements that make the story stand out from the crowd. To captivate your reader's attention, you need to consider the following things:
Does the story have an appealing viewpoint? What were the author's goals?
Does the story have unique plot twists? What makes them unique?
Does the story match a particular niche in the market? Why/why not?
Follow the appropriate synopsis format. When working on your paper, you need to follow the traditional formatting guidelines. Take into account that the guidelines for writing a good synopsis may vary. Thus, it is necessary to study the requirements of your publishing house before you start working on your paper.
Develop an outline. If you want your document to be logically structured, you need to create an outline. Basically, an outline is a road map of your work, which will enable you to define the main issues you will include in your paper. Creating an outline will greatly economize the time spent on writing. In accordance with the common standards, an outline is to include the following parts:
The opening paragraph is to introduce the main characters and provide a summary of the story's plot;
In the main body of your paper, you need to discuss the major plot twists that happen in the story. Also, it is necessary to mention the obstacles and challenges faced by the characters, as well as the instruments they use to overcome them;
In the final paragraph of your write-up, you need to reveal the story's climax, as well as explain how the conflict is resolved;
Revise your paper. After you are done with synopsis writing, you need to spend a considerable amount of time revising it. Even if you believe that the quality of your draft is perfect, you need to use your chance to improve it. When working on a paper's revision, you need to make sure the document is free from typos, grammatical mistakes, misspelled words, and other flaws. If there are some irrelevant sentences, you need to delete them. Also, you may ask one of your friends to look at your paper and point out the areas that need improving. If you do not have time to revise your synopsis or do not know how to format a synopsis in general, you may outsource this task to a professional editor and relax.
Main Parts of a Synopsis
To reach your goal, you need to do your best to make the paper informative and engaging for your target audience. A good paper will include the following parts:
Both the main and secondary characters are the foundation of your story. Thus, you need to discuss them in a way that will make them memorable for your readers;
Every good story is to include a conflict. By providing this conflict in your paper, you will motivate your audience to read the story;
Narrative arc. The narrative arc is the framework of your plot. Thus, you need to make the reader involved in the story by providing a multilayered narrative arc.
Additional Tips
Below, you will find additional synopsis writing tips, which will help you create an impeccable paper:
Keep your document short and informative. It has to be free from irrelevant information;
Once you have written your paper, you need to have some rest before editing it. Such an approach will enable you to look into the document with fresh eyes;
Look for some examples of well-written synopses. They will provide you with some ideas of how to present your story from the best angle;
Always use the active voice and write in the third person;
Follow the instructions. Whereas some publishers want to read long synopses, others ask to provide short ones. Your task is to study the guidelines thoroughly and follow them when working on your assignment.
We assure you that our suggestions and practices will help you not only write a great paper but also have fun during the writing process. If you are unaware of how to write a synopsis for an assignment or how to format a synopsis, feel free to let our writing service take care of it. Our cooperation will make your success closer!