History is written and passed on by putting thoughts into text for them to be kept and easy to read in the future. Two such people, Chinese wirter Xiao Hong and Japanese writer Ryunosuke Akutagawa.  Ryunosuke Akutagawa is regarded as the pioneer of the Japanese short story. There is even the Akutagawa Prize, a  Japanese literary award for the excellent authors of short stories. Xiao Hong published numerous short stories with her colleague Xiao Jun, but later moved to free stories. The stories of both authors, Xiao Hong and Ryunosuke Akutagawa, include episodes from real life experiences and real events that had unfolded in their lives, giving the audience the contexts of the surrounding ways of life for both China and Japan.
Xiao Hong's real name is Zhang Naiying, but she preferred her pen name to sign her works. She was brought up by her violent father after her mother passed away when Xiao Hong was still very young. Her life had an abundance of severe episodes such as forced marriage, abandonment by the fiancé after she became pregnant, a threat to be sold off to a brothel keeper, among other life difficulties facing women in China at that time. She started her studies in 1927 when she joined a girl's school. When she was schooling, she learned about the ideas of May Fourth Movement, Chinese and foreign literature. She was a great Chinese writer, and she adopted the pseudonym Xiao Hong to use as a signature for her novel. She wrote several books with short story, such as 'the field of life and death,' 'hands', and 'on the oxcart.' She died in 1942 at the age of 30.
Ryunosuke Akutagawa was born in 1892 in Tokyo and was the third child and the only son of his family. He his education in 1910, and developed close relationships with his classmates, who also became authors. He was a great Tokyo-based writer, and in 1914 he revived a literary journal together with his friends, and they published translations of publications by William Yeats and Anatole France using their own translations. He published his first short story book 'Rashomom' in 1915, while still being a student. He believed that practicing and publishing literature should be universal and would bring Western and Japanese cultures together. He died in 1927 at the age of 35. In his life, he has written more than 150 short story books.
In their books, both of the writers reflected the life in China and Japan in the period of 1920s-1930s. In Xiao Hang's book, 'hand' she gives a story of Wang Yaming, a student who attended school with an aim of changing her family's life for better by means of education. She was also known as the dyer's daughter. She faced numerous challenges and cases of discrimination by other students and teachers, especially by the principal. They disliked her for black complexion and poor knowledge of English. Despite these challenges, Yang Wang did not lose her hope and composure. When her father visited her at the school, she asked him to bring her a pair of gloves so that she could resemble other white students. The principal continued to discriminate her because of her hands and prevented her from wearing the gloves so that she could not avoid humiliation. In the mocking statements, she would laugh at her by saying that there should be uniformity in the school. She once told her that even if she wore gloves, she would not be like other students (pg177-178). Wang Yaming was forced into seclusion when any visitors would come to the school.
After summer break the school had continued the mistreatment and it has also rapidly increased. Other girls refused to share a bed with her, and she was forced to spend the nights on a bench along the hallway, which still did not diminish her spirit and desire for education. Despite all these challenges, her attitude had not changed; she remained even more focused and concentrated on her studies. In order to minimize the discrimination, she would color her uniform so that she would fit in and be similar to other students. The story narrator sympathizes even more when stating that the school custodians did not let her go out to the snow, and they did this intentionally. The narrator lends her a copy of Sinclair's named 'The Jungle' which she identifies. Wang tells a story to the narrator, and she says she only went to school so that she would improve her family's quality of life and instruct her sisters, who could not afford the tuition fees.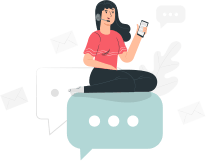 VIP support ensures that your inquiries will be answered immediately by our Support Team. Extra attention is guaranteed.
Get VIP Support for

$11.55
When the students were all going for winter break, Wang Yaming worked very hard to copy as many notes from her class as she could, before her father would arrive to take her home. That Wang Yaming slept better than the narrator had ever seen. When her father comes in the morning, he asked her about the exams and Yang said that they did not have any exams. The principal had told her that she did not need them because she would not pass even if she took them. The narrator watches them walk in the snow since they did not have any other means to go home until they were hurt by the glare.
This short story clearly depicts the way of life for the typical Chinese people during that time. During this era, discrimination on the basis of social class and skin color was very prevalent in China. As we have seen, Wang was discriminated because of her dark hands, her poor command of English and for her dull 'Haw-Haw.'
In the short story 'the death of Wang Asao', written by Xiao Hang, her husband explains the tragic death of a woman, Wang Asao. Her death was a result of brutality by her cruel landlord Zhang. Wang Asao had three children, and they all died. She adopted the little and homeless Haun and brought her up as her daughter. Wang Asao had a husband who was known as Big Brother Wang. Wang Asa's husband was denied a year's salary by the landlord Zhang because the horse he was using to work for him had broken its leg. Big Brother Wang dies tragically in a stake hay fire that was started by the order of the landlord. Then owner kicks out big brother wang's wife who was pregnant. She dies during childbirth. At the end of the story, Huan is left homeless once again, crying like a baby and rolling herself on the ground. The other hand farm workers did not go to see what caused the death of Big Brother Wang and his family, despite having sympathy towards them. Instead, they congratulated landlord Zhang for his compassion. The story in 'On the oxcart' is narrated by a child about a domestic worker that travels to a remote military camp only to discover that her husband had been executed .
Save 25%: Make your first order with 15% discount (with the code "elitenew15") and get 10% OFF MORE for ALL orders by receiving 300 words/page instead of 275 words/page
Ryunosuke Akutagawa's book 'hell screen' is narrated by a servant who witnessed and heard all of the events that took place in a mansion. The story plots on an artist named Yoshihide, who is considered to be the 'greatest painter in the land.' He is obliged to paint for the Lord of Horikawa. The Lord employs Yoshihide's daughter in the house, and the servant witnesses the Lord trying to false himself into the girl. Yoshihide is given instructions to make a screen showing the 'buddhit hell'. He tortures his apprentices as a punishment for failing to create the ordered paintings. Climaxing the story, Yoshihide asked the Lord to destroy a beauty so that he can complete the work. The Lord accepts the request. Unfortunately, Yoshihide's daughter and her monkey become the ones who are damaged as a result. Yoshihide completes the work but ends up committing suicide (Akutagawa, 1987).
It is important to analyze another book written by Ryunosuke Akutagawa, called 'Kappa', where the story is narrated by a patient who tells about his life experiences in Kappa. The psychiatric patient had lost his way and arrived in Kappa. He is treated very well, similar to a special guest by the Kappas. While talking about Kappas occupation, Geeru, who is a radical capitalist, says that the unemployed and unskilled workers are killed by gas and their bodies are provided for food. The patient is surprised, but the extreme capitalist argues that because most poor women earn their daily bread through prostitution, the patient's denial is sentimental. The national characteristics of Kappas are the materialistic and nihilistic realism (Akutagawa and David, 19-94). The children of Kappa control their way of living. While in the womb, a child may refuse to be born as a Kappa and gets aborted. The Maggu, who is a philosopher, writes about the aphorism 'The word of fool' which says that a fool will always see others as idiots.
Ryunosuke Akutagawa's book 'Rashomon' contains a story about an encounter between an old woman and a servant in dilapidated Rashomon in the ruined city of Tokyo at the southern gates (Akutagawa et.al, 2006). This is where not identified dead bodies were dumped. Such beliefs and ways of life depict and reflect the happenings of the time.
♕VIP Services♕
Try our VIP services or become our VIP client, benefit from the incredible opportunity at a very reasonable price. Limited time offer- order our VIP package with 30% discount
The works of the two authors, 'Arduous Journey,' 'The Field of Life and Death,' 'Memories of Lu Xun Xiangsheng,' 'Ma Bole,' and the' Tales of Hulan River' are among the classical works of Xiao Hang. These works were written during the period of time known as the Nanjing decade. It was during this time that the social environment became very hostile and aggressive in the preparation of war against Japan, which made it very dangerous for a girl to be on her own in the city.
Among the short stories written by Ryunosuke Akutagawa was 'The tale of Grotesque and Curious,' 'Fool's Life,' 'Kappa,' 'Hell Screen,' 'Mandarins,' 'Rashomon and Seventeen Other Stories,' 'Tutze-Chun,' and the 'LaFillie at Chapeau Rouge.' The settings and stories of these works are actual happenings and life experiences of people in both China and Japan.
In conclusion, the two authors had life experiences of pain and suffering during their lives. Though most of the novels and stories appear to be exciting and humorous, they directly relate to the environment and the activities of the time. They are a direct way of passing history regarding a generation that existed in a certain life period. The discrimination concerning race existed and continued to exist in people's minds. It is evident that the way we interact with one another is dependent on our presumed factors that we use to define a particular group of people. Though Wang may have been good in other things, apart from her poor English grammar, the assumption that blacks English is poor is not correct. Governed by Japan, China shared many common attributes with the Japanese.
Related essays: