Introduction
AESOP is an Australian brand that produces skin, hair, and body care products. It was established in Melbourne in 1987 and has its headquarters there. The company produces over 80 skin, hair, and body care products. The brand has been conquering the world steadily, and it is now available in 43 countries. The company was founded by a hairdresser Dennis Paphitis. Its primary objective is to produce formulations of the finest quality. The company use proven plant-based and artificial ingredients to ensure their products are efficient and safe. It sells its products through its unique signature stores in Australia and across the world. AESOP also has an online store where it ships products to selected countries (Aesop 2016).
In the year 2010, an investment company purchased a minority stake in the enterprise. AESOP used the funds to expand new territories. The founder enjoys working with different architects to design each store differently. In addition, every store space is considered individually, paying attention to the customers' needs and the context. All the stores are constructed in accordance to the specific local outlook seeking to retain the existing facades. It ensures that although it is the same product being sold worldwide, the product fits and connects locally. Dennis Paphitis believes that there is a direct relationship between a captivating store and customer traffic in the store. Consequently, the stores have such specific features as temperature, music, and smell controlled, which has a great impact on the overall atmosphere. Although the sales of the product greatly depend on its quality, different peripheral factors compliment the products, as well (Fairs 2012).
The company's first company-controlled store was established in Paris. AESOP tends to have a cluster of stores in major cities, such as London and Paris. According to the founder Dennis Paphitis, they prefer working in one city rather than expanding worldwide. As a result, it becomes easier for the support structure to make the whole system function. Suzanne Santos, who is the current Product Advocate, has been heavily involved in the growth of the company. In each of their concept stores, some consultants introduce clients to their wide range of products and guide them in selecting the most fitting ones. Aside from commercial activities, the company explores and supports arts as a way of communicating, inspiring, and learning (Fairs 2012).
Expanding to Sweden
According to a Euromonitor International Report, the Swedish skin care market is mature, and Sweden is among the highest spenders in cosmetic products alongside Spain and Denmark. However, there is an intense competition, since the industry is dominated by prominent brands. The consumers are practical, often preferring a few products that are convenient and easy to use (Euromonitor International 2014). It is one of the behaviors that make Swedish consumers unique, unlike other countries where the consumers use multiple products and advanced skin care routines. It explains why skin care products, such as anti-agers, have low sales in the country.
Economic Environment
Sweden has a strong economy, which is predicted to grow in 2016. It is ranked 26th in the world with GDP per capita (PPP) $ 45,986 (Statistics Sweden 2016). The country's economy has been sustained by well-founded institutional foundations that support an open-market system. The judiciary, which is independent and corruption-free, upholds the rule of law and provides protection for property rights. The Swedish economy is open to international trade and investments, and it's highly transparent and the efficient regulatory system encourages vibrant entrepreneurship. However, the country has relatively strict employment regulations, which avert job mobility and employment growth (Docalavich & Indovino 2013). Interest rates are projected to remain low to 2017 as the regulators sustain a negative policy rate. Other industries include precision equipment, motor vehicles, iron and steel, forestry, and food products.
Legal Environment
The Swedish economy is driven by high-income taxes that seek to ensure that income is evenly distributed across the whole society. Such model is known as the Nordic model (Sjorgen 2009). High taxes could be a hindrance for companies that want to venture into the current market. The country provides strong protection for intellectual property rights. The organization responsible for intellectual property protection is Swedish Patent and Registration Office (Sjorgen 2009). At the same time, bribery is illegal in the country.
Competition
Competition in the industry is intense. In 2014, such international brands as L'Oreal, Beiersdorf, and Unilever led the sales. Together they accounted for a third part of the total sales in the industry. The market share for the three brands has remained unchanged over a period. The companies protect their positions in the market by constantly launching new products and promoting them through advertisements on national television and print media. There has been increased market segmentation with manufacturers producing products targeting specific consumer groups, such as women, men or children, as well as specific lifestyles and situations. For instance, in 2014, Skin Concept launched a sun protection product made for consumers who participate in outdoor sports during summer (Euromonitor International 2014). It shows how the market is becoming increasingly segmented.
Demographic Environment
The country's population was estimated at 9.64 million people by Statistics Sweden as of December 2013. The biggest cities are Stockholm, Malmo, and Gothenburg. The country has a high level of urban population with approximately 85% of its citizens living in urban areas (Statistics Sweden 2016). There has been an immigrant inflow in 2015 and 2016, which can have a positive impact on the economy in the medium term. On the other hand, it presents challenges in regard to the country's labor market, fiscal accounts, and political stability in the short term.
Political Environment
Sweden is known for its neutrality. The country's leaders are often selected to mediate between conflicting groups and ideologies. It is a member of the European Union but still declines to join NATO. It is among the three European Union countries that declined adoption of the common European Union currency (Barber 2007). The country receives benefits from supporting the principles of democracy, freedom of the press, and freedom of expression. The country has high living standards, and the unemployment rate is low. Moreover, it is among the world leaders in regard to gender equality.
Development of a Trade and Business Policy
Due to the severe competition presented by international companies, such as L'Oreal and Unilever, AESOP should first work on its market competency to ensure the brand is recognized. It can be achieved through effective marketing. Good brand recognition can also be achieved through building a stable customer base and a positive reputation. The managers have to ensure that they offer a certain level of products and services to achieve this goal (Gelder 2008). AESOP should also seek to reinforce its strengths. It should continue producing high quality and unique products. It can only be achieved through recruiting an innovative team that can develop products of high demand to compete with products from industry leaders, such as L'Oreal.
Potential dangers, risks and opportunities
Sweden's main policies over the recent past have been attaining greater equity in the society, gender parity, and more employment for the youth and minority groups and nurturing of SMEs that generate employment. Some of the policies implemented by the country helped overcome the financial crisis more easily. However, such policies as restrictive labor laws have a negative influence on the private sector. Therefore, there is a danger of AESOP venturing into the country and lacking skilled labor to work in their stores. Other labor policies such as fixed term contracts can be beneficial to the private sector since they result in more labor productivity and growth in company sales. Policy measures that protect employees from termination may impose unprecedented costs to the company in case of such an event. Taxes in Sweden are also the major obstacle for businesses. AESOP may find itself constrained to hire employees due to high taxes. The country has a sound financial market that provides a conducive environment for companies such as AESOP to obtain credit.
♕VIP Services♕
Try our VIP services or become our VIP client, benefit from the incredible opportunity at a very reasonable price. Limited time offer- order our VIP package with 30% discount
Expanding to Qatar
In Qatar, the personal care and cosmetic industry is valued at approximately 1 billion dollars. Studies have ranked Qatar as one of the biggest spenders for beauty care products. There has been a high demand for wellness products, such as the ones produced by AESOP. The youth in the country can be described as shopaholic spending a significant amount on personal care products. The industry has also been driven by the arrival of tourists who contribute significantly to this market. The sector experienced a considerable growth in 2014 exceeding international growth rates. Such remarkable growth can be attributed partly to high disposable income in the market and growth in the population of young people, who are the main consumers of personal care products. A higher proportion of the country's population is in the range of 25-54 years, forming approximately 66% of the country's population (James & Immanuel 2014). The strategic location of the country in the Gulf Cooperation Council as a trade center has enabled many parties to invest in the manufacturing of personal care products.
Competition
One of the major participants in this industry is Madi International. It implements international standards strictly to ensure product and environmental safety. Competition is strong due to the import of products from East Asia, which are delivered at very competitive prices. Such situation ultimately benefits the customers who receive the best quality products at the best prices.
Economic Environment
Over the last few years, the country's economy has prospered recording a continuous high GDP growth. However, low global oil prices have diminished the general outlook. It was the only GCC country that did not experience a budget deficit in the past year. Nevertheless, it projects a deficit in 2016. The country's GDP is mainly influenced by oil and gas sectors, but growth in construction, manufacturing, and financial sectors have significantly influenced the non-oil sectors. However, the oil and gas sectors account for 92% of the country's export earnings and 56 % of the government's revenue. Oil and gas exports have made Qatar the country with the lowest employment rate and highest per capita income of $143,427 (2016 Index of Economic Freedom). The country is very open to global commerce, which is augmented by its ambitions to become a business hub.
Legal Environment
There have been amendments in the country's foreign investment laws to attract foreign investors. Regarding taxes, there has been an introduction of withholding tax, which reduced the taxes by 10% and the tax administration system upgraded to an online system. The foreign investment law was amended in 2014 allowing an increase of non-Qatari investors in the stock market from 25% to 49% (2016 Index of Economic Freedom).
Demographic Environment
Qatar has a population of over 2.2 million people. The country has a high level of urban population with 92% of the total population residing in its capital city, Doha (2016 Index of Economic Freedom). Foreign workers comprise the largest proportion of the total population with Indians constituting the highest percentage. The highest population is in the 25-54 age brackets, which is a major driving force for the success of personal care products, such as the ones produced by AESOP.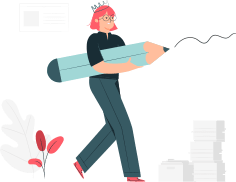 Book

The Best TOP Expert

at our service Your order will be assigned to the most experienced writer in the relevant field. The highly demanded expert, one of our top-10 writers with the highest rate among the customers.
Hire a TOP Writer for $10.95
Political Environment
Qatar has been unaffected by civil conflicts, social unrests, and major threats of terrorism facing other countries in the Asian region. The country has gained benefits from it, its high political stability, and respect for the rule of law (Kamvara 2015).
Development of a Trade and Business Policy
The key market competency policy to consider when venturing into the Qatar market is quality and affordability. Competition is strong in the Qatari market due to products imported from East Asia at very competitive prices. Products from Europe also have an edge when it comes to price due to the lower value of the Euro. Qatari people focus on both affordability and quality. Therefore, AESOP has to continue producing unique, high-quality products. The company can achieve it through maintaining a highly competent and motivated staff and sourcing high-quality raw materials (Gelder 2008). It also needs to implement international standards to ensure they produce safe and efficient products. AESOP has to center its policies on innovation and proper pricing strategies to penetrate the Qatari market.
Potential Dangers, Risks and Opportunities
Qatar has attractive foreign investment policies. The government has put in place measures to attract the flow of foreign currency. It is evidenced mainly by the passing of the foreign investment law. Further, the country has set up an Investment Promotion Department in their Ministry of Business and Trade. It shows the government's commitment to attract companies such as AESOP. In addition, Qatar gives generous incentives to private investors. On the tax scene, the taxes have been reduced significantly and withholding taxes introduced. However, AESOP is likely to face strong competition from products imported from East Asia and Europe.
Save 25%: Make your first order with 15% discount (with the code "elitenew15") and get 10% OFF MORE for ALL orders by receiving 300 words/page instead of 275 words/page
Conclusion and Recommendations
Sweden has stringent tax policies that make companies pay high income taxes. The taxes are meant to reinforce the Nordic model, which seeks to achieve an even distribution of resources across the society. While it is beneficial for the locals, it can be a hindrance to the entry of foreign countries into the market. On the other hand, Qatar is striving to stimulate a business environment that is capable of attracting new foreign investors. Over the past few years, Qatar has implemented reforms in the business and taxation sectors. The Qatar tax rate of 10% and the introduction of withholding tax are highly favorable conditions as compared to tax rates in Sweden. Laws regarding foreign investment in Qatar have also been amended to accommodate more foreign investors. Qataris have a high purchasing power due to their high disposable income. It has contributed to a significant growth of the skin care industry and it is projected to grow by 5% in 2016. Sweden has severe competition represented by such world leaders, such as L'Oreal and Unilever dominating the market. They protect their position in the market through aggressive advertisement of their products on television and print media.
In Qatar, AESOP's products can gain a competitive edge due to their quality and the uniqueness of their point of sale. Despite the intense competition caused by cheaper products from East Asia, their captivating stores, consultants, and quality products are guaranteed to attract customers to their stores. Demographic factors, such as age structure, are also favorable for Qatar with the highest proportion of the population falling between 25-54 years. Such age bracket is the most enthusiastic in regard to wellness and cosmetic products. Qatar's political climate is also business-friendly and unaffected by civil conflicts. In Sweden, there has been an influx of refugees over the past year, which could have an impact on political stability and fiscal accounts in the short term. Therefore, AESOP should choose a suitable entry mode strategy and venture into the Qatari market for better value as Qatar has a more attractive business environment.
Related essays: