Abstract
In contemporary world, homeland security issues will always be given special attention by leaders of all states. Under constant threat of terrorist attacks after events of September 11th, 2001, U.S. government has developed some new and more aggressive strategies of homeland security. It has increased financing of military sector. Even though general missions of the homeland security plan is convincing, in practice, this state policy arouses many questions. Thus, people think that the term "homeland security" is too broad, covering not only military but also social and legal spheres, which refer to another aspects of the state's existence. Moreover, the nation does not want to feel any economic constraints caused by vast military expenditures. Scholars advise U.S. administration that it modifies homeland security policy, makes it more framed, and coordinates it with the needs of Americans.
Homeland Security Strategies
Being a leader of a state or working in its administration is a complicated task. There are many directions in which a president or governmental officials should move to provide the nation with some guarantees for benefits and safety. Securing borders of the country and ensuring that the nation is safe is a primary task. Homeland security strategies confirm that the state cares for its citizens. This paper analyzes the U.S. homeland security strategies and proves that much work is still to be done to develop an exact definition of homeland security for the state and to balance military expenses with the sums regularly spent on different social needs.
Homeland security strategies are considered especially important for the USA in the light of events of September 11th, 2001 and active terroristic actions, which currently happen in different parts of the world. With the purpose of learning which strategies U.S. government has in this aspect, it is worth considering the U.S. Department of Homeland Security Strategic Plan for Fiscal Years (FY) 2012-2016. This document determines the following strategies of homeland security: (1) preventing terrorist attacks ("Protecting the United States from terrorism is the cornerstone of homeland security.") (U.S. Department of Homeland Security, 2012, p.3); (2) securing and managing the borders of the state; (3) enforcing and administering the immigration laws; (4) securing cyberspace; (5) ensuring resilience to disasters (U.S. Department of Homeland Security, 2012). The document also lists the strategies contributing to economic security of the country. All strategic missions have a number of defined goals. Thus, the first impression of how homeland security strategies are developed in the USA is positive.
Discussing the U.S. homeland security strategies, it is impossible to omit the description of president's role in this issue. Current President of the United States Barack Obama recognizes the fact that he is committed to defending the nation from any dangers "by preventing terrorist attacks and other threats against our homeland, preparing and planning for emergencies, and investing in strong response and recovery capabilities" (The White House, n.d.). Therefore, the president of the USA emphasizes that his mission lies in ensuring proper financing of security sector in order to be ready to face a disaster and quickly recuperate from it.
As it was mentioned above, general strategies of the U.S. homeland security seem to be properly developed. However, there is a group of scholars who see certain difficulties in homeland security perception in the state. Reese (2012) and Kahan (2012) state that the USA still does not have an exact realization of what homeland security means for the country. Reese (2012) states that "currently, different strategic documents and mission statements offer varying missions that are derived from different homeland security definitions" (p. 2) in the USA, and this fact complicates the process of framing the policy. Kahan (2012) confirms that variety of concepts covered by homeland security should be distinctly determined, and "definition of homeland security should seek to limit this seemingly limitless list" (p. 12). Thus, in spite of high evaluation of the U.S. homeland security policy, absence of exact definition complicates the work of officials in formulating missions of the government in this aspect.
Furthermore, general fact about U.S. homeland security presented above evolves into another topic of discussion with major points relative to economic, social, and legal implications. The first and most widely discussed aspect is the state's economic situation and defined principles of homeland security. The problem lies in the fact that the country has to conduct a massive war against terrorism and spend significant sums of money on it. At the same time, the nation has to face economic constraints, which are revealed in the form of contradiction "between spending to protect against external threats and spending to provide jobs and income for citizens at home" (Nanto, 2011). Data presented by the White House (2011) proves the existing conflict confirming that the administration intends to spend $5 billion on assisting the Shared Security Partnership in fighting terrorism worldwide. Therefore, implications of the U.S. homeland security strategies for economic situation in the state cause additional concerns.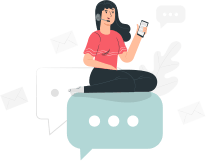 VIP support ensures that your inquiries will be answered immediately by our Support Team. Extra attention is guaranteed.
Get VIP Support for

$11.55
Social issues of the U.S. homeland security are closely related to financial problems of the state. Military spending caused the rise of domestic social programs costs, which brought deep fiscal deficit in the USA (Nanto, 2011). Nanto (2011) states that the spheres of social security, Medicare, and Medicaid lack proper financing, and overall sum spent on these three aspects does not exceed financing of Pentagon activities. The U.S. government is strongly recommended to cut military spending and direct a significant part of the saved money at scientific development and education of the promising youth (Nanto, 2011). Therefore, unreasonable financing of military actions in the USA not only creates financial deficit but also leads to social problems. For example, people feel that healthcare and education are less financed compared to war on terrorism.
Legal implications of the U.S. homeland security policy are mostly related to immigration laws. Nanto (2011) states that the U.S. immigration system is commonly recognized as broken. All recent attempts to modify immigration laws were unsuccessful. Even though the strategy reinforcing immigration laws was defined by the U.S. Department of Homeland Security (2012), "reforming legal immigration is balancing the hopes of employers to increase the supply of legally present foreign workers" (Nanto, 2011, p. 34). Statistical data demonstrates an increasing number of immigrants to the USA who belong to different immigration preference groups. There are also additional groups of nonimmigrants (students, tourists, and temporary workers) and foreign nationals. Although the U.S. Department of Homeland Security realizes the necessity to modify immigration legislation in the country, it is not consistent with achieving this aim. It is clear that criminals and potentially dangerous individuals should not be allowed to cross the state border. However, application of homeland security strategies within legal system of the USA will be effective only when state officials finally decide whether it is more reasonable to modify some separate aspects of the reform which refer to employment issues rather than introducing some general changes. Currently, the U.S. labor markets demonstrate the necessity to attract foreign employees, but this tendency should not contradict general strategy of the U.S. homeland security (Nanto, 2011). Thus, major points of the U.S. homeland security policy relative to economic, social, and legal implications demonstrate that there is a need for better understanding of what the notion of homeland security means for the country. In addition, state officials have to find the most suitable way to coordinate defined strategies with providing the nation with all the benefits promised by the government.
Free Benefits and Extras
| | |
| --- | --- |
| Free Features | Benefits |
| Title page | VIP services |
| Formatting | 24/7 support |
| Any number of sources | 24/7 Live Chat |
Conclusion
To conclude, it is important to note that the U.S. government prioritizes issues of homeland security and works hard in this sphere designing a distinct plan with its missions, aims, and goals. However, some scholars claim that the officials have not decided which aspects and spheres of life should be covered by homeland security yet. The results of this misunderstanding are claims of the nation that the government spends too much money on war and military purposes while people suffer from lack of finances and unsolved legal and social issues. Hopefully, the U.S. government will rethink its homeland security strategies in the discussed context.
Related essays: